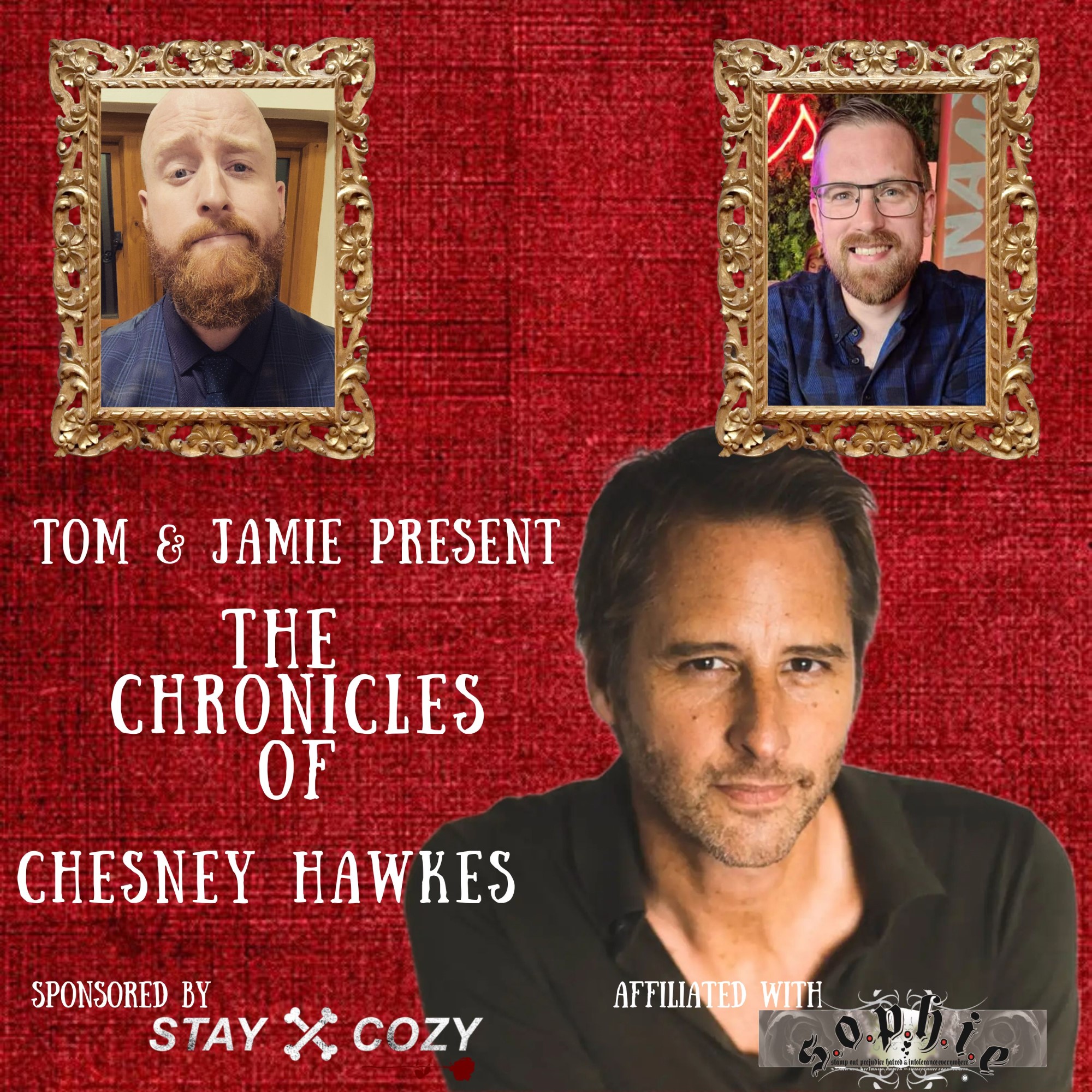 Welcome to the forty-sixth edition of The Chronicles of Podcast, these are The Chronicles of Chesney Hawkes  
This week we welcome a man who is ingrained into pop culture forever, there isnt a person alive who either doesn't know this mans name or the song he is most famously known for, this week we welcome the legendary Chesney Hawkes
Chesney comes from a great lineage or entertainers with his father being in the legendary Tremeloes and his mother being an actress and game show host, he was born to be an entertainer. at the age of 19 Chesney found worldwide fame when he released the smash-hit 'The One and Only' Chesney joins us to talk all about his amazing career and his new box set 'The Complete Picture' available now!
We talk to Chesney all about the beginnings of his career including his love for The Beatles and wanting to work with Nik Kershaw, his love and hate relationship over the years with 'The One and Only', the incredible and weird opportunities and moments he's had during his career and errr.....Welsh Spiders...
All this and more inside this edition of 'The Chronicles of Podcast' including extended versions of Callum's Treachings, Tom's Journal & Jamie's Audience Participation challenge.
[00:00] Intro/Catch Up
[28:16] Callum's Treachings/Tom's Journal
[52:30] Interview with Chesney Hawkes
[01:55:00] Audience Participation Challenge
If you like what you hear here then please don't hesitate to like and share this show with your friends and please make sure to follow us on all social medias and maybe even a little rating and review on your favourite podcasting apps.
Official Website - The Chronicles of Podcast
Official Sponsor - Stay Cozy Clothing
Affiliate Charity - Sophie Lancaster Foundation
Official Website - Chesney Hawkes